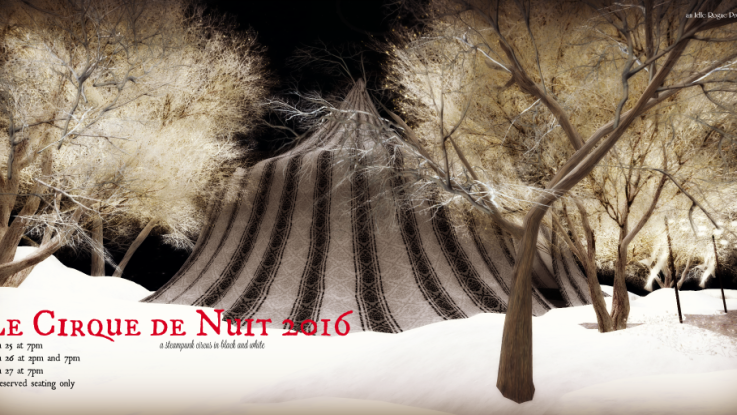 After months of preparation, the time has come to sprinkle the stardust. This weekend Le Cirque de Nuit returns to Idle Rogue, with performances on friday night, Saturday night and Sunday night at 7pm, in addition to a matinee performance at 2pm on Saturday.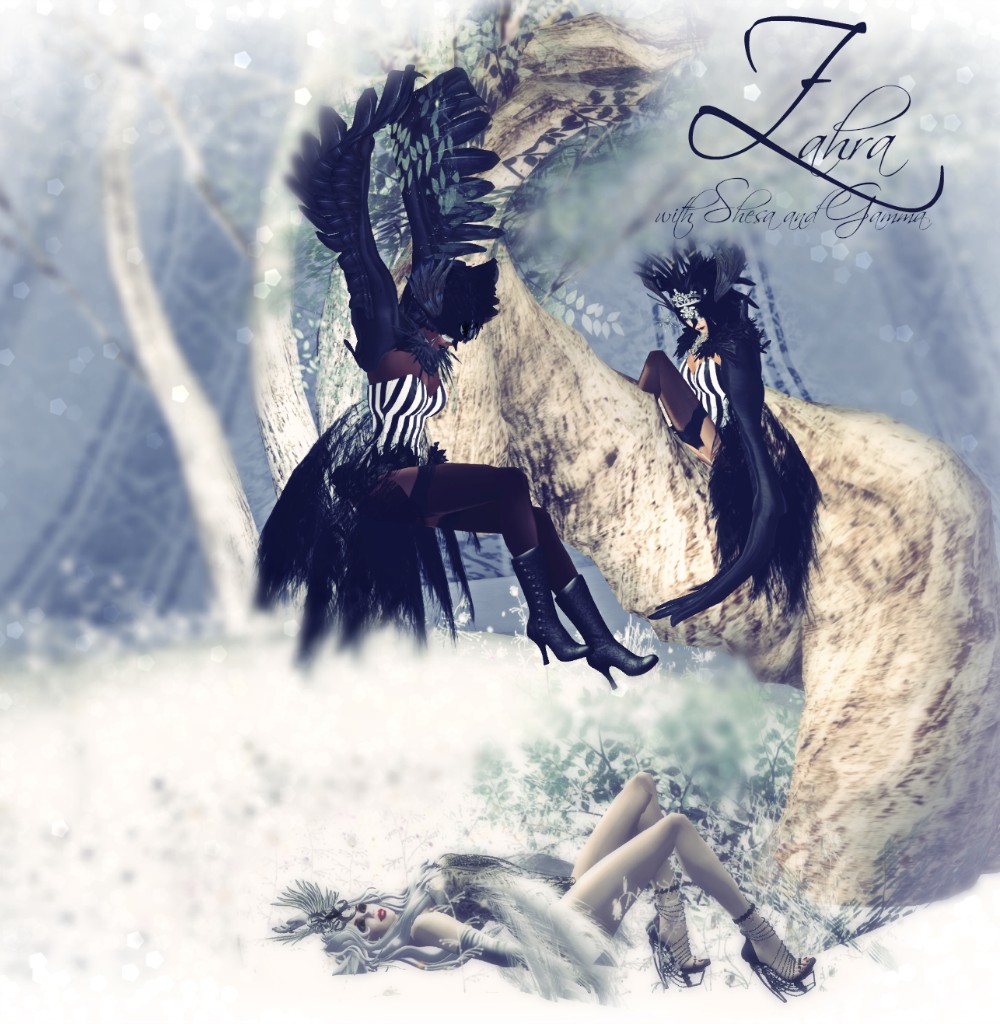 We have been performing Le Cirque de Nuit since 2014, and are shaping it to become a yearly, sought-after event on the Second Life calendar, with a revolving cast of the great performers from Second Life dance, or at least those humble enough to submit to an audition process.
The production pays homage to The Night Circus, a fantasy novel by Erin Morgenstern, who tells the tale of a wager which pits the skills of a natural born magician against an illusionist trained from early childhood. The stakes, unbeknownst to the combatants, are terribly high, but their focus is on creating and maintaining a travelling Circus of great renown,  Le Cirque Des Reves. The entire circus is done in monochrome, and is both mysterious and elegant.
Our production engages with several of these devices; all the performances are in black and white, monochrome from costume to set, though we allow variations in skin tone because we want to present a realistic facet to the troupe. Our acts and music focus on a steampunk ambience, as tribute to the Victorian setting of the novel, but with a mind to showcasing the many wonders of steampunk as it is lived in Second Life.
Previous years have displayed some truly mesmerising achievements, including BabyPea Von Phoenix's mourning aerialist and an unforgettable parade by SexyS Quintessa and Diawa Bellic that even had the band who wrote the music's approval. Many will remember the startling contribution from then new talent Imrhien Fargis last year, and of course the enchanting tale woven by Setsuna Hirano and the team from Club IMAGE, which has been seen by hundreds of avatars inworld and thousands on the web.
This year's Cirque features almost all new acts, combined with some that were new to audiences last year and a breathtaking favourite from Production Designer Gloriana Maertens.
We have new acts f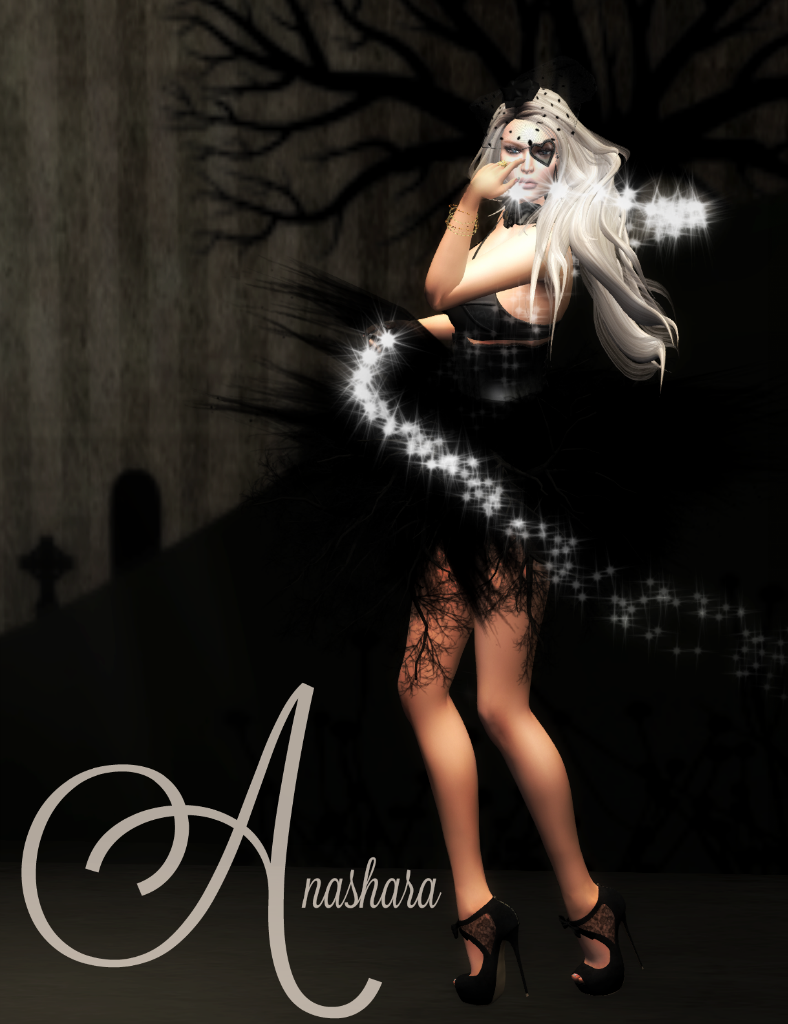 rom leading dance entertainers Chrissy Rhiano and Deb Heron, and new work from Aubreya Joszpe, Blaze DeVivre, Chewie Quixote and Sho Kyong, who bring you tightropes, beds of nails and the strange bumps in the night that are part of life in Le Cirque.
In 2016 Cirque is a darker tale, perhaps reflective of darker times, but the custom of displaying compelling "interstitial" moments, full glorious colour art installations that pop up between acts, continues. We are grateful to have received work from artists including Gamma Infinity, Tozh Taurog, Thea Dee, Candace Kuhn, Fuschia Nightfire Peli Dieterle and more.
As always, we have the technical support of Arrehn Oberlander and his cadre of Metaharpers. We are also delighted to have the services of Tray Porthos, directing cameras throughout the program, and cannot wait to show you the collaborative work "The Circus Arrives," which was created and choreographed by Deb Heron, Chewie Quixote, Sho Kyong, chryblnd Scribe and with thorough input from Tray.

Reserved seatting for this program sold out within two days, but each show has approximately 20 seats free for those who are able to teleport in. These will fill fast, please be ready to enter the sim as soon as it opens to the public.

We are excited to show you our new incarnation of the Cirque concept, and look forward to seeing you over the weekend!